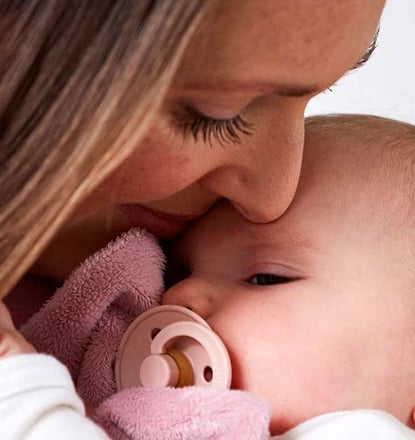 Choose the right sperm donor for your future family
In your search for a sperm donor, you need to consider which donor type is right for you. At Cryos you can choose between donor profiles with basic or extended information and donors with or without the possibility of future contact.
Free reservation for 6 months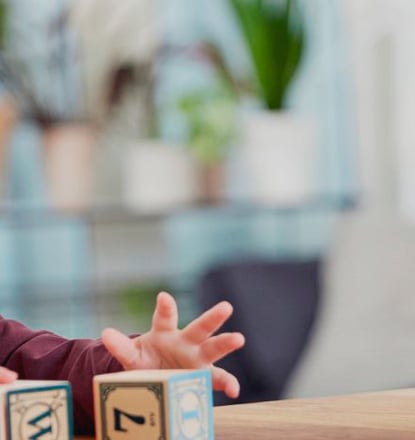 Is your fertility treatment affected by COVID-19?
We know that a lot of you have been affected by the COVID-19 situation, which has unfortunately caused planned fertility treatments around the world to be cancelled or postponed. If this is the case for you, we would like to help you by offering free reservation for 6 months of your purchased sperm straws.
"My wife and I tried to have assisted pregnancy for nearly 5 years - all of them in vain. Then we decided to look for a donor. With the donation the treatment was successful and we received a very cute little princess in January 2020. We are sharing our story to express our warm feelings toward our donor and Cryos and to encourage more people to be open for this kind of help. We can't express how happy we are. Thank you!"
We want to be a support for you on your journey towards parenthood. On our blog, we will guide you through all the elements of fertility treatment – before, during and after. You will find guides, news, articles and personal stories about everything from fertility and pregnancy to fertility treatment and how to buy donor sperm from a sperm bank.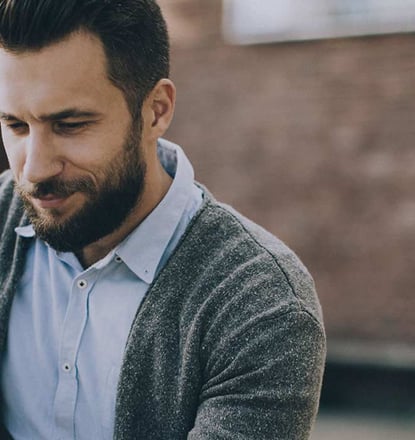 Who are the donors
At Cryos, we are proud to say that we have the world's largest selection of sperm donors. But who are the men that choose to donate and how do Cryos select them? Learn about the process of becoming a sperm donor and get an idea of who the Cryos donors are. You can also listen to three of our donors sharing their motivation for donating sperm.
"No one said it'd be easy but looking into my daughter's eyes I feel I want to live, love and make this awesome human being happy. Thanks to our handsome donor, Cryos and the clinic for making this happen!"

Single mother

Azerbaijan / US
Create a free account and get access to all sperm donor profiles 
Free

 

access to

 

see

 

child photos,

 

hear

 

voice recordings,

 

read

 

personal letters

 

from the sperm donors

 

and much more

Use a range

 

of filters to find

 

donors with the physical characteristics you look for

Choose between

 

Non-ID Release and ID Release sperm donor profiles

See all donors' Summary of Records, containing test results, donor characteristics and Standard release information

Save your favourite donor

 

profiles

 

to ease the selection process



We ask you to log in

 

to

 

protect

 

the privacy of

 

our donors.

 

You only have to provide your e-mail to create an account.
Cryos International Sperm Bank - Find sperm donors for fertility treatment
Welcome to Cryos International. Here you get free of charge access to all donor profiles in our Donor Search. We have donors with a great variety of ethnicities, races and phenotypes. You can choose between Non-ID Release Donors and ID-Release Donors. You can also choose the level of information you want about your donor. Maybe you wish to see baby photos? And photos of your donor as an adult? Maybe you only need basic information such as hair colour, eye colour and ethnicity? The choice is yours. 
Find the world's largest selection of sperm donors on our website
At Cryos, we offer the world's largest selection of sperm donors, and they are all available on our website. With more than 1.000 donors to choose from, you can find a sperm donor who matches the criteria that are important to you. For example with regards to the level of education, interests, family history, motivation for donating and much more.    
Sperm bank with more than 30 years of experience 
Cryos has more than 30 years of experience as a sperm bank. It all began in 1981 in the town of Aarhus in Denmark. The founder, Ole Schou, had a strange dream about frozen sperm. Afterwards, he began to read everything about frozen sperm. Suddenly, Ole Schou had become one of the leading experts on the subject. With that knowledge, he was able to found the sperm bank Cryos and help singles and couples having the dream of a baby come true.  
Donor sperm for fertility treatment worldwide
Today Cryos delivers donor sperm for fertility treatment to more than 100 countries worldwide. From the UK to Germany, Japan and Mexico. Cryos customizes delivery specifically for your needs. This way, you can rest assured that the donor sperm from your preferred donor is delivered and ready for your fertility treatment.  
Cryos – Dreams do come true
At Cryos, we want to help all people have their dream of a baby come true. We believe in equal rights to fertility treatment for everyone regardless of sexual orientation and relationship status.  
Visit our Donor Search today and find the right donor to help you create the family you wish for. Dreams do come true!