Conceiving with donor insemination - 5 books to read
In your process of deciding to become pregnant with the use of donor sperm, you might stumble upon concerns or unanswered questions. One way to find answers to these questions is to read about others' experiences, doubts, feelings and thoughts in the process. Below, you find a suggestion of 5 books to read about having children with donor insemination. Maybe one or more of these books could help you resolve some of your concerns and get closer to finding out what works best for you and your family?
Helping the Stork: The Choices and Challenges of Donor Insemination
"Helping the Stork" is a handbook providing parents-to-be with all the information they need about the choices and challenges of donor insemination. The handbook walks you through each step in the process, from reaching a solid decision about whether donor insemination is the best choice for your family′s future; handling the difficult issue of privacy; choosing a sperm donor and getting started, and learning to thrive as a family meeting donor insemination′s added challenges. The book is built on wisdom from medical and mental health experts, but it also provides stories from many families who share their own insights and experiences. The book is a helpful and supportive guide for anyone considering or already going through the process of donor insemination.
By Carol Vercollone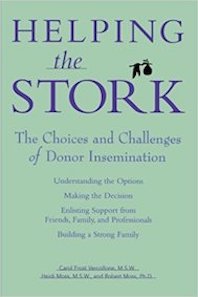 ---
Relative Strangers: Family Life, Genes and Donor Conception
Since reproductive medical technologies are becoming more and more accessible, assisted donor conception raises new and important questions about family life. What does it mean to have a child born through donor conception? Does it mean different things to heterosexual parents and lesbian parents? What is it like for the 'non-genetic' parent? How do grandparents feel about having a grandchild who is conceived with the help of an egg, sperm or embryo donor? These questions are studied in the book "Relative Strangers: Family Life, Genes and Donor Conception". Through in-depth interviews with parents and grandparents of donor-conceived children, the authors explore the lived reality of having children with donor insemination.
By Petra Nordqvist & Carol Smart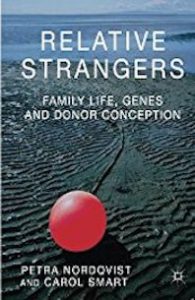 ---
Building a Family with the Assistance of Donor Insemination
The book has been written for parents to donor-conceived children and parents-to-be who consider whether having children with donor insemination is the right option for them. Ken Daniels combines parents' expectations through interviews with his own and others' research and thinking. Parents of donor-conceived children share their stories and a range of thoughts about the process. Among many things, the parents share the thoughts and feelings experienced when realising their need for help to build a family. They also discuss the concerns about the decision to be open and honest with their children about their origins and how they talked with them about it.
By Ken Daniels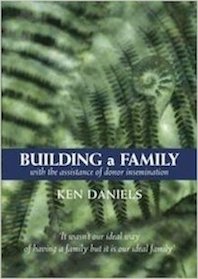 ---
Single Mothers By Choice
"Single Mothers By Choice" is a book for single women considering becoming a mother on their own. In the book, Jane Mattes addresses the many issues women are facing when deciding whether or not to become a single mother by choice. She also addresses the issues that single mothers face after becoming a parent, in particular, the "Daddy questions". The book covers the subjects of single motherhood by conception and single motherhood by adoption; pregnancy, birth and postpartum; the Daddy questions; child development issues for children with single mothers; and social life as a single mother by choice. It is the first handbook for women about single motherhood. If you are interested in this book you might also be interested in this blog post about Angie's decision to become a solo mother.
By Jane Mattes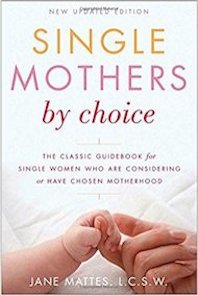 ---
Donor Insemination Guide: Written by and for Lesbian Women
Written especially for lesbians, the "Donor Insemination Guide" helps you smoothen the process of conceiving a child with the use of donor insemination. In many cases, donor insemination can become a stressful process because doctors, medical staff, sperm banks and others are involved. For this reason, the "Donor Insemination Guide" offers readers the information they need in order to make wise decisions in the donor insemination process. The book covers many common considerations, including the pros and cons of known and unknown donors; essential legal considerations; choosing donor methods; the possible emotional effects on the relationship; tips for dealing with medical establishments – and more. Find inspiration on more books to read, including books written in different languages.
If you want to talk to others about your donor insemination journey, you can join our Facebook group Family Dreams. In this group, you can share stories and experiences with insemination with donor sperm in a safe and nice forum.
By Marie Mohler & Lacy Frazer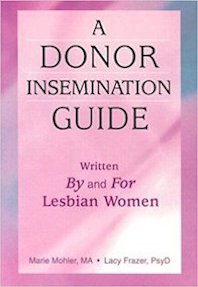 [Tags]: