Parents to donor-conceived children
Happy Mother's Day from happy mothers to happy mothers to be
In many countries, Mother's Day is a day for honouring motherhood and many people use the day to show appreciation towards their own mother. Celebrations of mothers and motherhood can be traced back to the ancient Greeks and Romans, who held festivals in honour of the mother goddesses Rhea and Cybele. Today, Mother's Day is celebrated in various ways in different countries all over the world.
RTEBlock is broken / misconfigured. ID: intro-text10299 / Cannot read property 'push' of undefined
It was all worth it
Single mom. I have a beautiful and sweet, funny son. Love of my life.
After 24 IUI and 1 IVF. IVF was with this donor for the first time. Before I had used other donors. It was all worth it.
/Nannette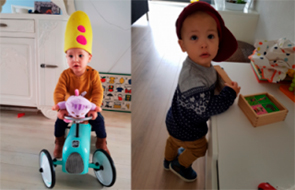 My beautiful baby boy was born in January
I found my perfect donor in 2016 and after 5 treatments (4 IUI and 1 IVF/ICSI), my beautiful baby boy was born on January 10th of this year.
I'm single, 43 years old and very happy.
/Angie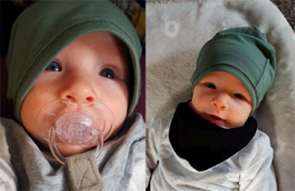 Success on the third IUI attempt
Thank you, Cryos – this is our beautiful baby daughter Eden Rose who was conceived with one of your donors! We were successful in the third IUI attempt. She is now 7 months old!
/Charlotte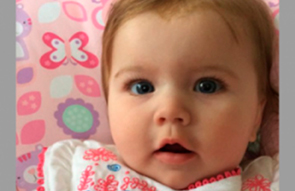 They will always have each other
This is my two Cryos babies?!
Because of a cancerous growth in my husband's one testicle in his youth, he can't become a biological father, so we got help from the Danish system and donor sperm from Cryos which resulted in these to beautiful girls! Luna, 3 years, and Stella, 1 year.
Luna came after my first IUI and 1 1/2 years later we decided to get nr 2, but the first IUI the second time resulted in a miscarriage after 12 weeks. But after the second IUI, my Stella came.
They have the same biological father from Cryos sperm bank, which was an important thing for my husband. So that they will always have each other no matter how they will react to the truth when they get older.
/Signe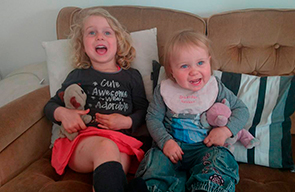 Our first attempt was a bullseye
Hi everyone! My name is Rosalinda and my husband gave me the greatest gift ever!! Putting his ego aside he started to mention the possibility of a donor! Due to the large trauma in his scrotum, it wasn't possible to conceive naturally. I contacted a clinic here in the Netherlands and within 2 months we were starting IUI with donor material from Cryos.
Our first attempt was a bullseye!! We are now the proud parents of a beautiful baby girl. AND... baby girl number 2 after first IUI is on the way! She is due in August. Thanks to my husband, the Nij Barrahûs clinic, Cryos and the donor. So happy.
/Rosalinda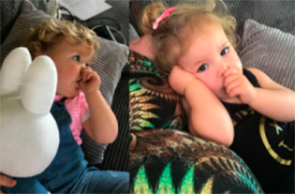 Our gorgeous baby
This is our gorgeous Cryos baby. Her name is Callie and she'll be two at the end of June. We were lucky to fall pregnant with her on our 2nd IUI ✨
/Sarah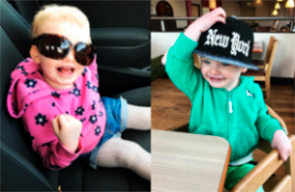 15 weeks pregnant with this cutie
Hi all! I'm a single woman in the UK. On the third attempt and at-home insemination, I'm now 15 weeks pregnant with this little cutie.
Sending my love to everyone going through something similar and starting their journey. Everyone at Cryos is amazing and so helpful! Don't give up on your dreams xx.
/Bex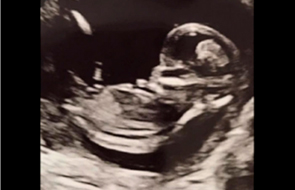 RTEBlock is broken / misconfigured. ID: end-text10307 / Cannot read property 'push' of undefined