Merry Christmas from Cryos and the happy families we helped!
At Cryos we want to wish everyone a Merry Christmas – and what better way is there to do that than to share some of the lovely letters from the proud parents we have helped having the dream of a family come true.
We hope that these heartwarming letters will bring as much joy to you as they did to us ❤️
Couldn't imagine 5 years ago that we would be sending you all this message of love. April 2019 we became proud parents of our second son. Two boys, cute as can be, funny, warm and kind. Our family complete!
Having kids is not something we take for granted and it brings a smile on our faces each and every day waking up and embracing those two dependent, strong boys!! Our bundles of joy, our pride...
Thanks to the most generous donor, the Cryos team and our Dutch clinic. Without them, this wouldn't be possible.
Love from the Netherlands,
Anna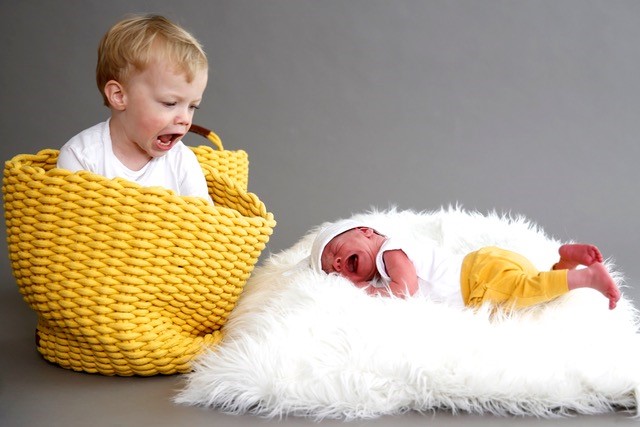 None said it'll be easy, but looking into my daughter's eyes I feel I want to live, love and make this awesome human being happy. Never planned to be a single mum, however, she is worth it, and a blessing and meaning of my life.
Born in 2015, Rashida is 3 years old today and growing smart, healthy and for sure making one person the happiest on earth every single day. Thanks to our handsome donor, Cryos and the clinic for making this happen! I am 37 and the last 3 years have been outlandish (sleepless nights included ?)
Aida Aliyeva, Azerbaijan / US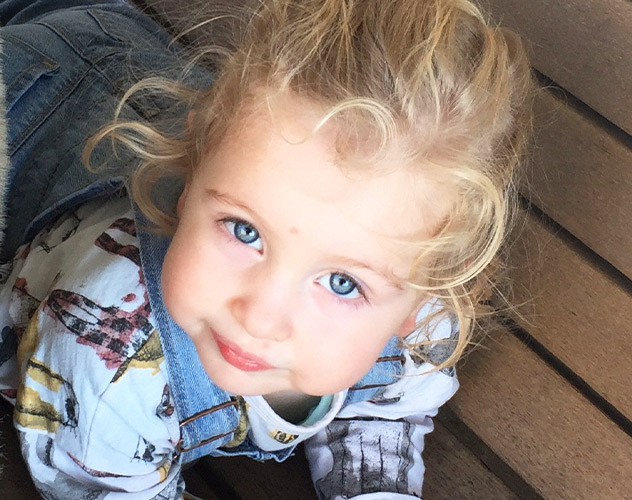 As a single woman heading towards my 40's my chances of meeting the man of my dreams and having the conventional family didn't seem to be happening as I had dreamt of as a little girl. I knew I had always wanted to be a mother and this, at the age of 37 was now the most important thing on my mind. So, rather than wait and become bitter and resentful of my bad luck in relationships I decided to take control of my life and look for a donor. I turned to Cryos International in Denmark and was amazed by the standard of donors, the information I was able to receive about them and the quality of care and support the staff gave to me whilst organising the shipment to my clinic in the UK. Miraculously I fell pregnant on my first try and gave birth to the most beautiful healthy baby boy 9 months later. I still cannot put into words how grateful I am to this clinic, the donor and all of the staff who made this possible. To them, it may be a job, a gift, a generous donation, but to me.... you gave me everything, you changed my life forever. Thank you from the bottom of my heart.
Sarah, UK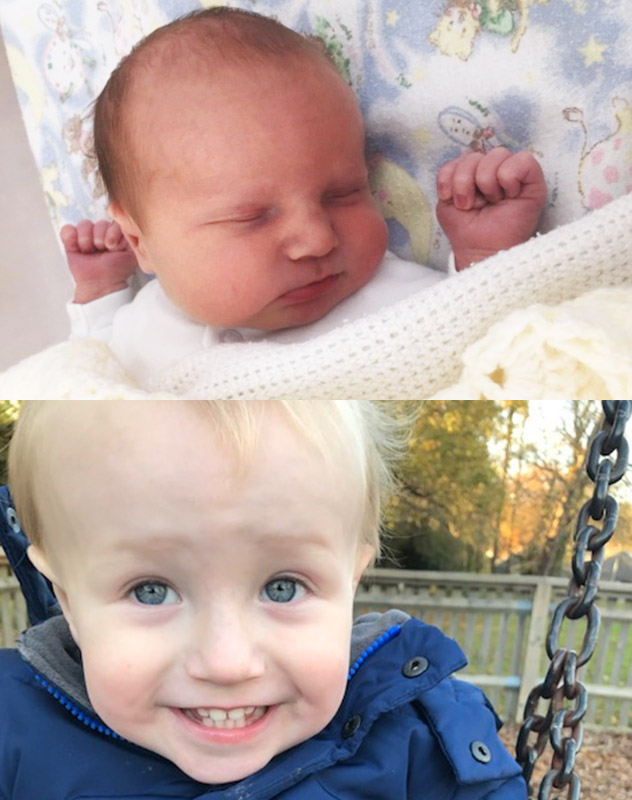 Enea was born on September 3rd! Thank you for giving us the chance to realise our dream. He is a beautiful and healthy child. A hug.
Gabriella, Dalila and Enea, Italy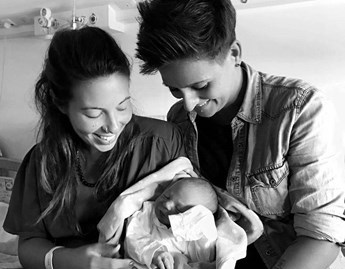 Dear Cryos
Here is my beautiful daughter, 14 months old and full of happiness and sunshine. Without you she wouldn't be here so again, many many thanks. I am hoping to give her a sibling from my donor before too long. She is a very special child, not just to me but to everyone who meets her. She is beautiful both inside and outside. You do wonderful things for so many people and again I thank you."
United Kingdom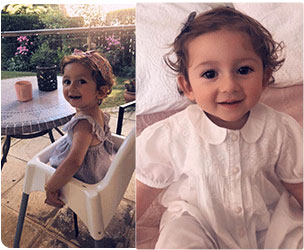 Thank you so much Cryos and the donor I selected for making me a very happy mother at the age of 39 from my first attempt and first sample! I wish the same luck and happiness to all women wishing to become moms as well and all the happiness in the world to my donor and to Cryos to make this dream come true!
My son is 5 months old now a healthy and nice boy, 3months old at the photos.
Martina